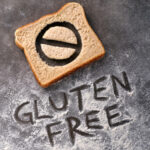 What does a typical day on the gluten–free diet look like?
Gluten-Free Sample Menu
Gluten-Free Recipes
The best resources for gluten-free recipes are the internet and gluten–free cookbooks. The GI department at Boston Children's Hospital is a wonderful resource for families, and has great recipes as well as cookbook suggestions.
The following gluten–free recipe is from our "Quick and Easy Recipes for Teens" cookbook:
Banana Nut Smoothie