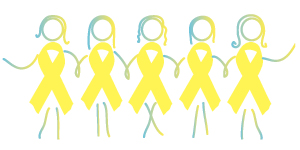 Living with Endometriosis: A Conference for Teens and Families
Saturday, April 11, 2020
Sponsored by Boston Children's Hospital Division of Gynecology and The Center for Young Women's Health
This annual conference is an opportunity for young women ages 14-22 who have been diagnosed with endometriosis, and their families to come together for education and support.
For more information about the conference, please contact Emily Gallagher BSN, RN, CPN at 617-355-7712 or via email: emily.gallagher@childrens.harvard.edu.
2020 Endometriosis Conference Details
Date: Saturday, April 11, 2020
Cost to Attendees: $20 – individual | $40 – family (2+ participants)
Location: Boston Children's Hospital is located at 300 Longwood Avenue Boston, MA, 02115. Enders Auditorium is to the right of the main entrance, at 320 Longwood Avenue.
Saturday, April 11, 2020 Conference Schedule: TBA