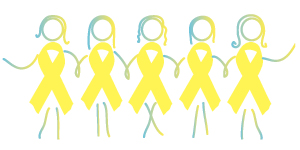 This annual conference is an opportunity for young women ages 14-25 who have been diagnosed with endometriosis, and their families to come together for education and support. 
Our 14th annual Endometriosis Conference for Teens and Families will be hosted on Saturday May 8th, 2021. Due to state and federal guidelines regarding the COVID pandemic, the conference will be held virtually, via Zoom. The conference is free to all. Registration is required. 
Register for the conference here.
For more information about the conference, please contact Emily Gallagher BSN, RN, CPN at 617-355-7712 or via email: emily.gallagher@childrens.harvard.edu.
Tentative Schedule
08:30-09:00      Logging in
09:00-09:05      Opening Remarks & Welcome
09:05-09:35      Keynote: Endometriosis Presentation
09:35-10:45      Guest Speakers (give or take here)
10:45-10:50       Bathroom Break
10:50:-11:30     Break Out Groups
11:30 – 11:40    Panel Discussion with Faculty – Q&A
11:40 –11:50    Closing