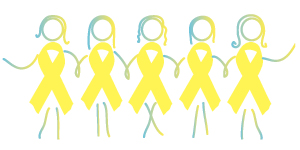 Living with Endometriosis: A Conference for Teens and Families
Saturday, March 24, 2018
Sponsored by Boston Children's Hospital Division of Gynecology and The Center for Young Women's Health
This annual conference is an opportunity for young women ages 14-22 who have been diagnosed with endometriosis, and their families to come together for education and support.
For more information about the conference, please contact Phaedra Thomas, RN, BSN at 617-355-7712 or via email: phaedra.thomas@childrens.harvard.edu.
2018 Endometriosis Conference Details
Date: Saturday March 24, 2018
Cost to Attendees: $20 – individual | $40 – family (2+ participants)
Location: Boston Children's Hospital is located at 300 Longwood Avenue Boston, MA, 02115. Enders Auditorium is to the right of the main entrance, at 320 Longwood Avenue.
Saturday, March 24, 2018 Conference Schedule:
8:30-9:00 Registration
9:00-9:10 Opening remarks – Phaedra Thomas and Ashley Guevara
9:15-9:30 Welcome – guest speakers
9:30-10:45 Keynote: Endometriosis Update – Dr. Marc Laufer
10:45-11:00 Break
11:00-12:00 FOR ALL TEENS – Support Groups
Managing Your Life with Endo – Teen Group A
Managing Your Life with Endo – Teen Group B
11:00-12:00 FOR PARENTS AND OTHERS
Helping Your Loved One Manage Endo Pain – Christine Greco MD, Pain Treatment Services, BCH or
Support Group for Parents Only
12:00-12:30 Q&A with faculty
12:30 Close