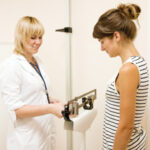 Weight-loss camps have been popular for nearly 40 years. Television shows, magazines, and now YouTube videos tell stories about campers and their exciting results. If your teenager is thinking about going to a weight loss camp, you may be wondering if these camps are safe or if they even work.
What are weight-loss camps?
Weight-loss camps are camps that focus on weight management. Although all weight-loss camps try to help campers lose weight, every weight loss camp is different. Some programs last only a week or two, while others are a month or more. Some programs encourage campers to lose as much weight as possible and others focus more on adopting healthier behaviors. Because weight-loss camps bring together teens with similar goals, the experience can be an opportunity for your teen to make lasting friendships.
What is a typical camp day like?
Since most weight-loss camps are residential (overnight), your teen can expect to spend their days and nights with campers of the same sex and age. Days will be filled with activities that may include structured and non-structured exercise, such as circuit training, cardio, kickboxing, yoga, and various sports. These activities usually break for three balanced meals with snacks in between. Leisure and educational activities may include arts and crafts, nutrition lessons, cooking classes, and group therapy sessions. Social events may include evening activities such as talent shows and sport competitions and trips off of the campgrounds. Camp websites or brochures will usually provide a description of a typical camp day.
What should I look for in a weight-loss camp?
It's important to make sure that the camp you choose for your teen provides a safe and nurturing environment, where healthy behaviors are taught and supported.
When researching a weight loss camp, look for the following criteria:
1. Certification and accreditation: Offering services at a reasonable cost may leave many camps cutting budgets and trimming costs. The one corner that you do not want to see cut is safety. Camp safety is regulated by camp certifications, so checking for updated accreditation is an important first step. The American Camp Association regulates the standards for accreditation and has a search engine that locates accredited weight loss camps. Camps affiliated with academic institutions or hospitals have their own standards and guidelines to follow and are a safe alternative to other camps.
2. Screening: A thorough screening is needed to determine if your teen is appropriate for a residential camp and whether or not the camp meets both you and your teen's expectations. The screening process can vary from camp to camp; however, the ultimate goal should be to determine if your teen will benefit from the experience. Some weight loss camps may take in campers who don't need to lose much weight or those who won't agree to follow the expectations or rules of the camp.
3. Healthy goals: A weight loss camp should set healthy, safe, and sustainable goals for its campers. Avoid camps that don't have specific screening criteria such as those which take campers who don't need to lose much weight or won't agree to follow the expectations or rules of the camp. If your teen has a medical condition such as celiac disease or diabetes, or if your teen has had bariatric surgery, avoid camps that don't have medical professionals on site at all times.
Below are a sample of healthy goals.
To lose one to two pounds a week.
To maintain weight loss and stay within a healthy range.
To learn weight management skills to use after camp.
To focus on long-term healthy habits rather than short-term weight loss goals.
To develop self-esteem to feel healthy and strong.
4. Training and Preparation: The education, level of experience, and qualifications of the camp staff are important to your child's success. Be familiar with the experience of the medical, nutrition, exercise, and behavioral health staff and any certifications, licenses, or degrees they are required to have. Even lifeguards and bus drivers need certifications to ensure safety.
5. Long-lasting support: Losing weight is hard work, but keeping it off takes work, too. Your teen may gain back the weight that was lost at camp if he/she is not supported at home. Cycles of weight losses and gains can lead to feelings of stress and disappointment. Find out if the camp offers support and referral services after camp is over such as support groups accessible via meetings in-person or online moderated chats as well as help with finding a counselor or close to home.
Is a weight-loss camp appropriate for my teen?
A weight-loss camp is one of several weight management options available, such as day treatment facilities, boarding schools, outpatient hospital clinics, and individual weight management specialists (doctors, nurse practitioners, exercise physiologists, dietitians, and psychologists). Talk to your teen's health care provider about which options are most appropriate for your teen, but keep in mind that some of these options may not work for your family for reasons such as location, scheduling, and cost. If your teen decides to go to a weight loss camp, be sure to schedule follow up appointments with this health care provider who can provide ongoing support and management.
If you're thinking about a weight loss camp for your teen, here a questions to consider:
How are families involved?
What was last year's average weekly weight loss among campers?
What are the camp's long-term results? How does the camp ensure that efforts are being made to sustain results?
What are the credentials of individuals who designed the weight loss program? How are these individuals currently involved? Is the program scientifically based?
How does the camp's dietary criterion accommodate the dietary guidelines of 2010?
Is counseling or behavior modification offered as an integral part of the program? By credentialed/licensed therapists? If so, do the therapists work full time at the camp?
Are there regular weigh-ins to ensure that campers are not losing too much weight, way too quickly?
Are there different calorie level recommendations for campers of different ages and weights?
How many campers return each year? Do they regain the weight? What is the average weight gain?
How large is the camp? What is the instructor/camper ratio?
Can I talk to parents of former campers?
What percentage of campers complete the program? What is the average weight loss among campers who finish the program?
How much time each day are campers expected to be physically active? What happens if a camper is hurt?
Does the balance between exercise/sports and other leisure activities ensure that campers are not exercising too much or eating too little?
What happens when a camper complains that the rules and schedule are too hard?
Weight management is an ongoing commitment. For some, this commitment may start or continue with weight loss camps. Inform yourself about your or your child's expectations and look up what the camp has to offer. And remember, successful camp experiences are not just effective and sustainable, they are fun, too!
Additional Resources